Services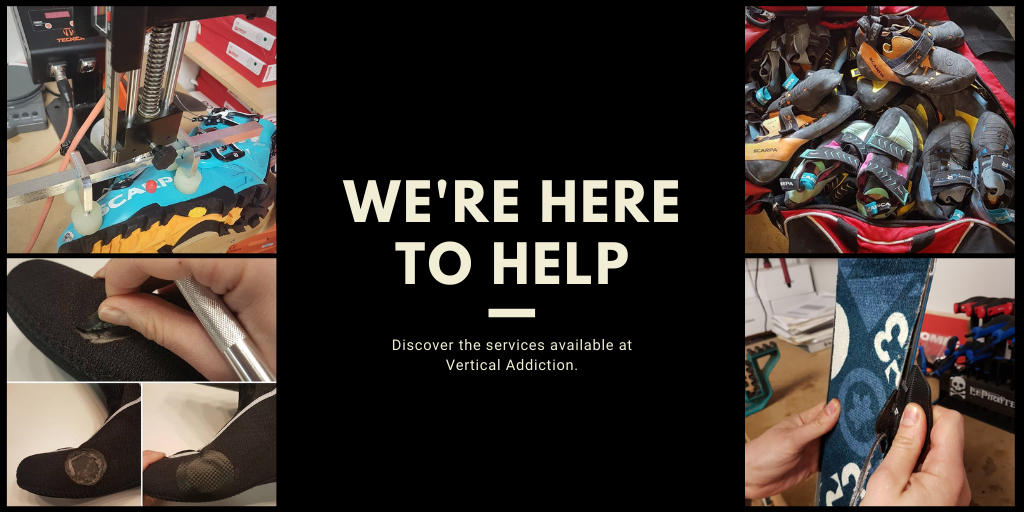 SKI DEPARTMENT
Foot Assessment: We'll take all the measurements necessary to know the size and volume of your foot, we'll assess your arch height and look at your leg alignment. Then we'll be able to make a selection on the best boot to fit your needs in the most comfortable way.
Atomic Memory Fit Process: This process takes about 30 minutes. We put your Atomic Boots and liners in a special oven and then mold everything to your foot. This allow to customize the fit of both the liner and shell to your specific foot shape.
Boot Liner Molding: This process takes about 25 minutes. We heat the liners of your boots (if they are thermomoldable), put them back in the shell while they are hot and then, with your feet in the boots, have you stand up and wait until the liners cool down. We can also put a toe cap on your foot to create more space at the toes or add foam on any problematic areas such as bone spur or bunion in order to prevent pressure on these regions when you're out skiing. 
Ski Boot Punch: If molding the liner is not enough, we can heat the shell of your boot where you feel a pressure point and then stretch the boot where needed with our boot press. 
*Note that depending of the type of plastic your boots are made of, we'll have to keep your shell between 1 hr and 8 hr per punch.
Liner modification: Another option to create room in the boot is to "punch" the liner. This means we cut the exterior of the liner where needed, replace the thick foam of the liner with a special memory foam that allows for more flexibility and cover it with a carbon sticky patch so it doesn't even look like we did any modification. 
We can also help reduce the volume of the liner by adding volume reducing padding where needed.
Skin Cutting: If you have a new pair of skins and don't feel comfortable doing it yourself, we can do it for you.
Repairs: Unfortunately, sometimes things brake. We carry replacement parts for all the bindings, ski boots, ice tools and crampons we sell. You can do the repair yourself, or we can do it for you, your call!
Binding Mount: We are equipped to mount any of the bindings we have in stock. 
Avalanche Airbag Refill: We can refill any Avalanche Airbag Canister from Mammut, Ortovox and BCA. Since it is a 3 steps process, we need to keep the canister for about 1 hr. 
CLIMBING DEPARTMENT
Climbing Shoe Resole: This is a service we offer through a third party based in Quebec. Marc has been resoling climbing shoes for a very long time and makes an awesome job at it, even when the rand has holes in it. We ship the shoes out the last Friday of the month and it usually takes 3 weeks before they come back in the shop. 
Climbing Shoe Demo: Take a pair, bring them to Elevation Place or the Bouldering Cave and give them a try. It is worth checking in once in a while to see what we have available since it varies.