We are living in a time when it has never been easier to get into alpine climbing. With frequent courses and guided trips being run by guides across Canada, anybody can enjoy this sport. We, here at Vertical Addiction, have decided to come up with our top ten tips for getting into summer alpine climbing.
Climbing is a much different sport than it was 100 years ago. These days, anyone can start climbing in the controlled environment of a gym, then move outside to the many accessible crags that seem to be popping up at an ever-increasing rate. Indeed, climbing has gone from a fringe activity to a widely accepted sport, which is definitely a good thing. However, this sport was born from mountaineering, there was a time when all climbing was alpine. For lots of folks, alpine climbing remains a scary prospect, however it is on the snowcapped peaks that some of the most rewarding climbing experiences are to be had. 

1. Take a course
Alpine climbing is much more complex than a trip to Grassi Lakes. This is a sport you cannot teach yourself by watching YouTube videos. When it comes to things like glacier travel, it is highly recommended that you take a course, or go with someone who is highly experienced and learn from them. Don't forget about avalanche training. An AST1 is one of the best courses you can take! For your first alpine climb or two, be sure to have someone with alpine experience in your group, nothing is worse than getting up on a glacier before realizing that you and your buddy are in over your heads!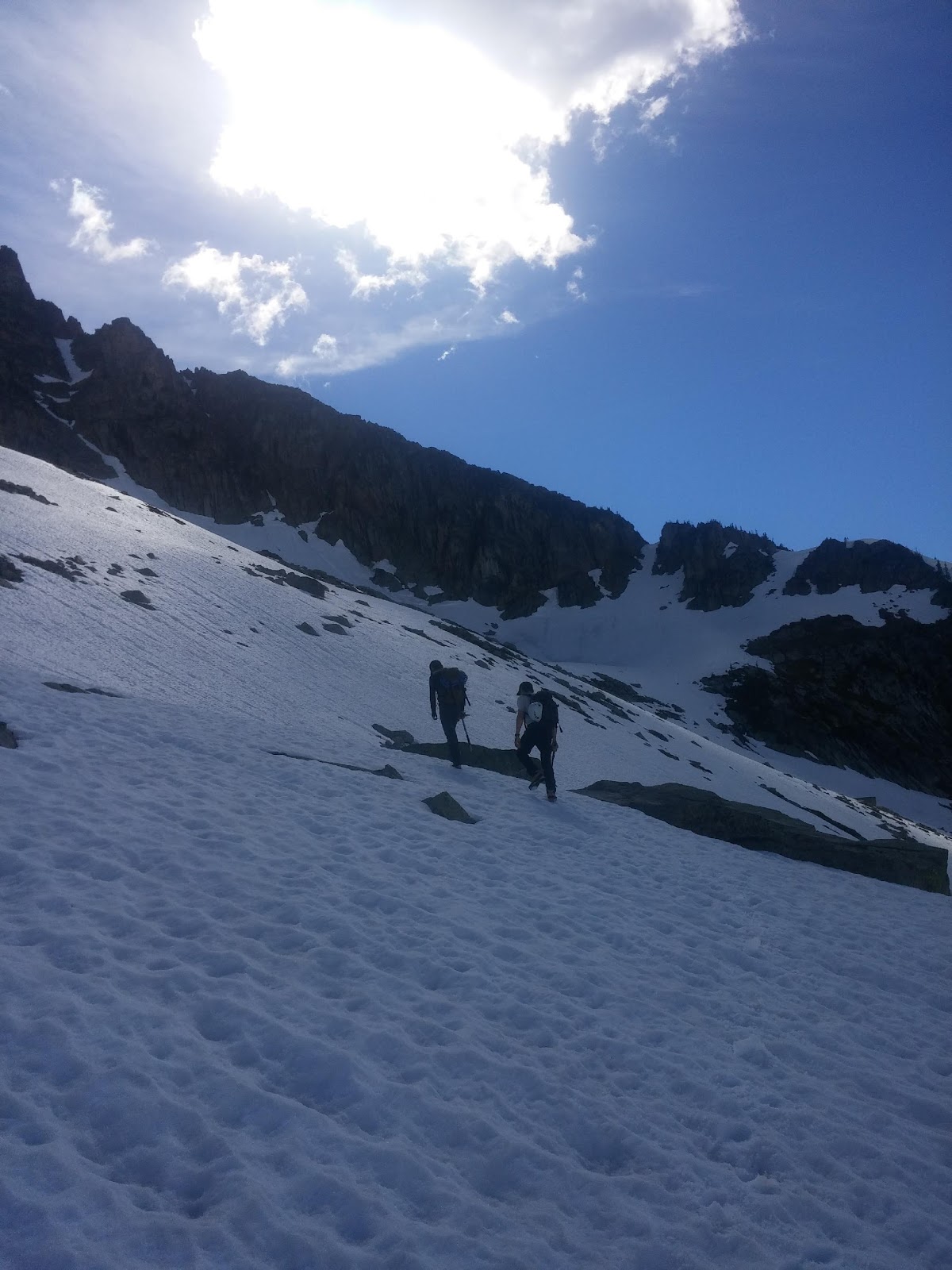 2. Take a look at your goals
When you picture yourself alpine climbing, what do you see? Are you climbing granite splitters in the bugaboos? Are you trekking across the endless icy expanse of the Columbia Icefield? Are you scratching your way up an icy north face? Alpine climbing is a general term for many different types of climbing in the mountains. Realizing where your goals lie will help you direct your attention to the most appropriate type of training and learning that you need to do.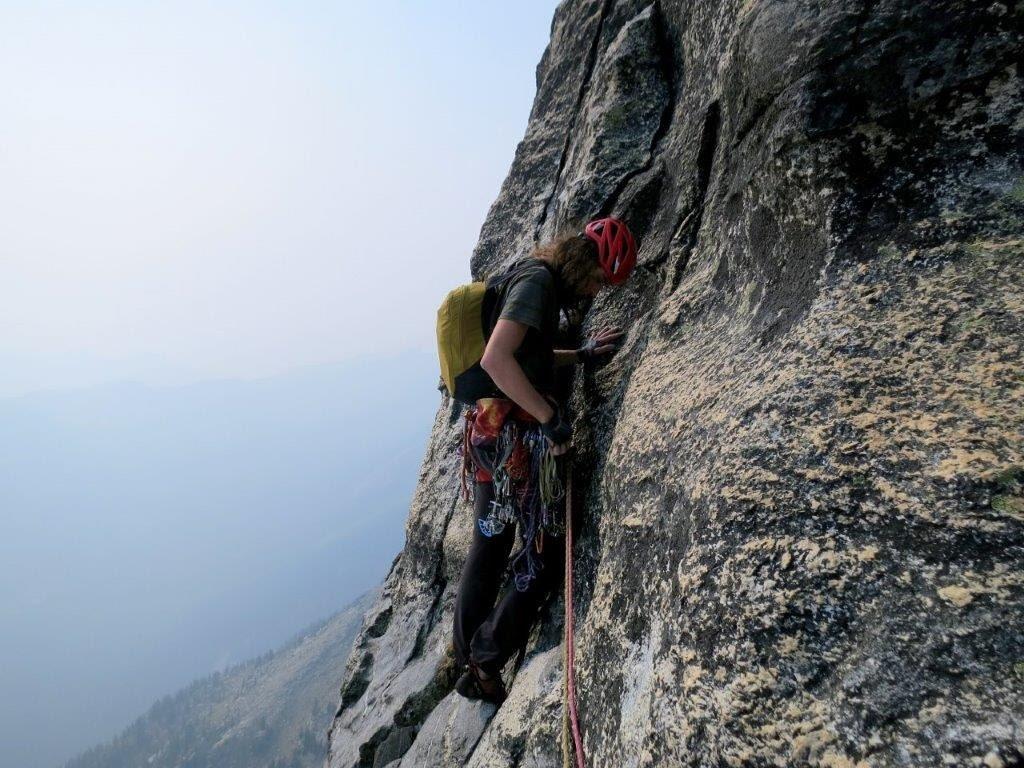 3. Get the right gear
It would be foolish to attempt a steep mixed face with lightweight skimo gear in the same way it would be completely overkill to go rock climbing in the Bugs with technical ice gear in tow. Having the right gear for your climb will make your life a lot easier on route. Also consider the amount of gear your packing; having too much gear will just weigh you down, but having too little can leave you in a dangerous situation. New alpine climbers often bring too much gear, but soon they learn the benefits of a lighter pack.
4. Start early
Once I witnessed some folks starting up the glacier on Athabasca as we were descending at 11:30 AM; they said they were hoping to climb the ramp route, which is threatened by lots of overhead hazard now baking in the sun. Early in the morning, the snow is more stable, loose rocks are frozen in place, and the snow is firm and easy to walk on. Starting early gives you lots of time to complete your objectives but it also allows you to avoid the hazards associated with the sun. Starting too late can leave you exposed to dangerous snow conditions and minimal time to complete the climb.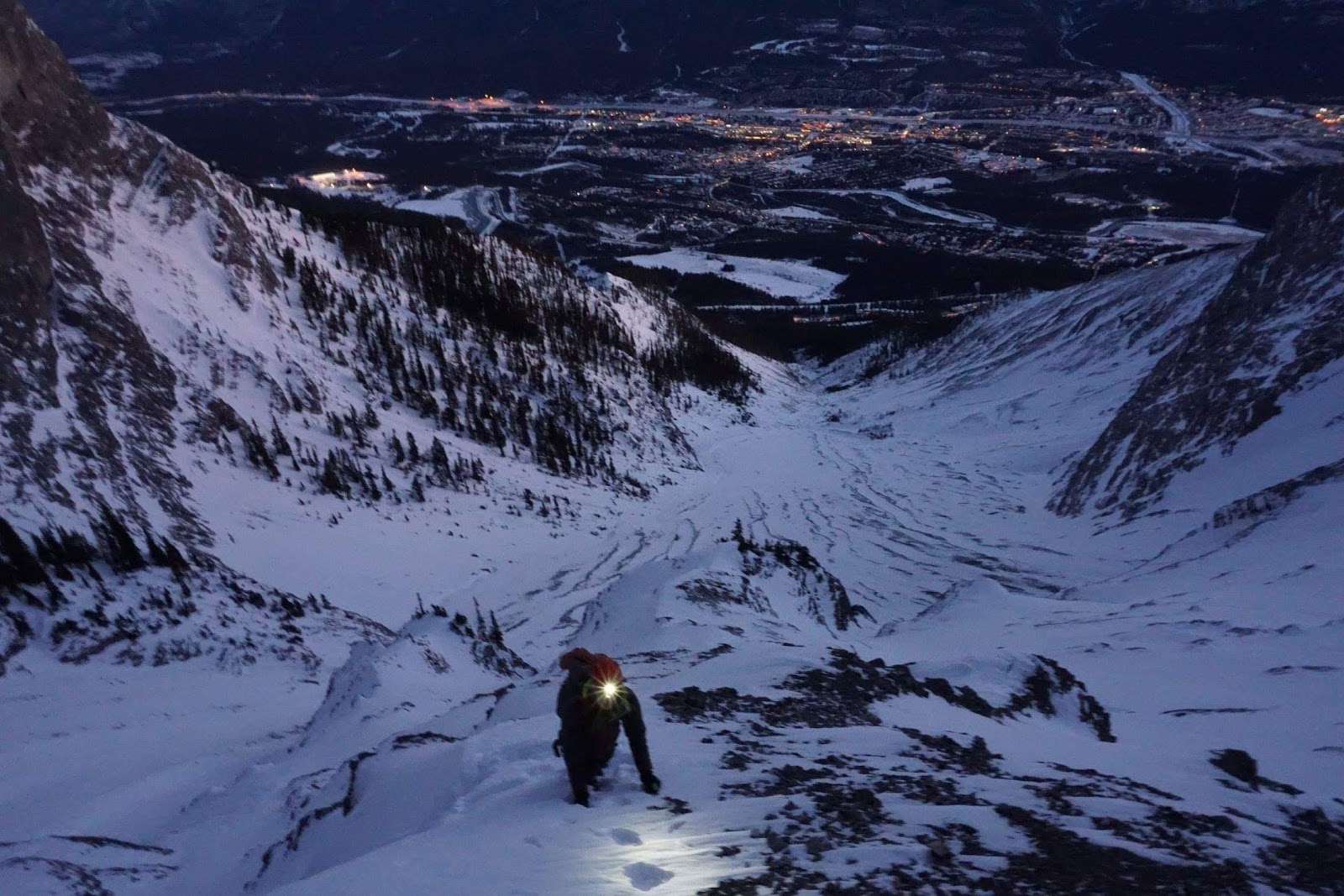 5. Don't underestimate the sun
The sun is a serious villain. It can easily ruin your trip. On glaciers the snow reflects the sun and it turns into a giant solar panel of doom, you will get some nasty sunburns if you don't protect yourself. Your 15 SPF essential oil sunscreen can't hold a candle to the power of the sun on snow. Use a high strength sweatproof sunscreen and apply it liberally. Also, because the sun's rays are reflecting up off the snow, apply sunscreen on the underside of your chin, nose, and nostrils. Try not to huff and puff gasping for air with your mouth open all day, a sunburn on the roof of your mouth is not fun, an easy solution to this is to train harder and shut your mouth. Wear glacier rated glasses with side shields, snow blindness will definitely ruin a climb.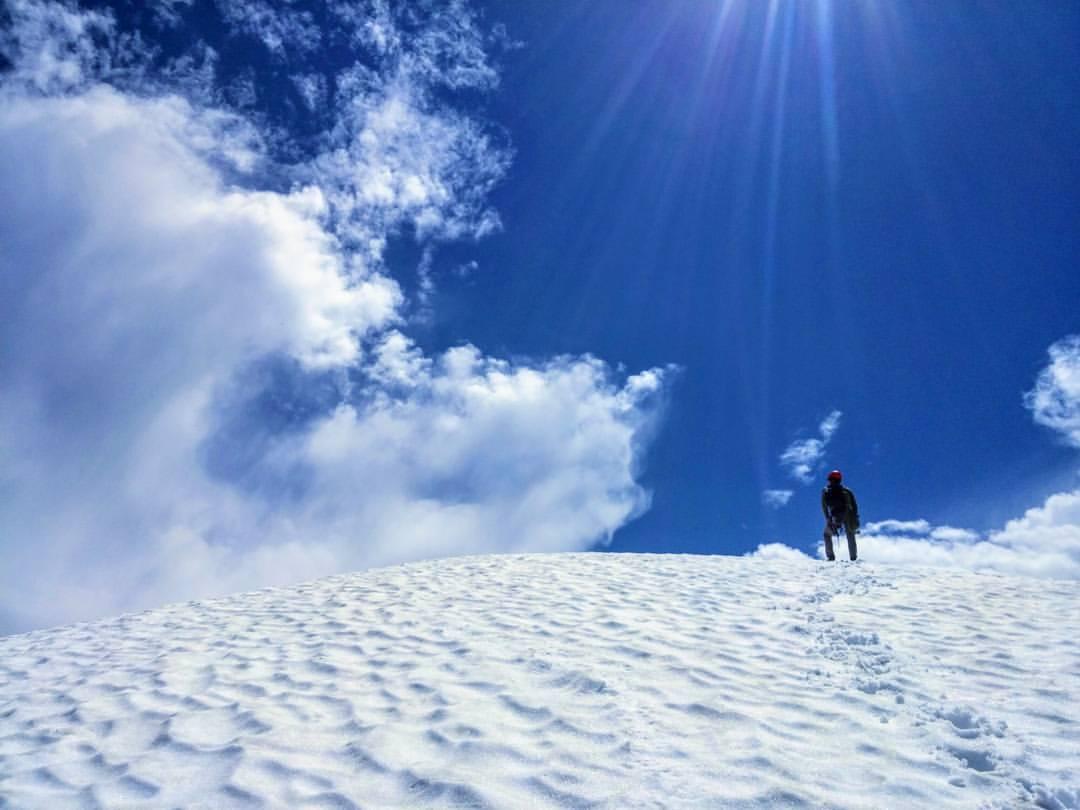 6. Bail before things go south
Turning your back to a climb can be pretty tough, but turning around is always a good choice. If you are on a climb, pay close attention to what's going on around you. Constantly watch the sky for signs of incoming weather, pay attention to the snow conditions, and be aware of your own mental state. If you feel uneasy about something, talk it over with the other members of your group. If you want to go down for some reason, any good climbing partner will respect that. Don't wait until the storm is upon you, or the mountain is falling down on you, or your too tired to carry on, turn around long before any of that has a chance to happen.
7. Pick your partners wisely
The longer I climb, the shorter my list of partners gets. I could just be getting antisocial or more insufferable by the year, but I like to believe that I only like to climb with people who have a similar sense of safety. Don't climb with people who don't respect safety. If you're on a climb and have a bad feeling about it, the last thing you want is a partner who constantly ignores obvious warnings and just hopes it will get better. Don't climb with people that brag about all their close calls in the mountains, there is probably a good reason they keep getting themselves into situations. And lastly, don't climb with people you don't like spending extended periods of time with, a big part of alpine climbing is the comradery between you and your partner, don't ruin it by climbing with jerks.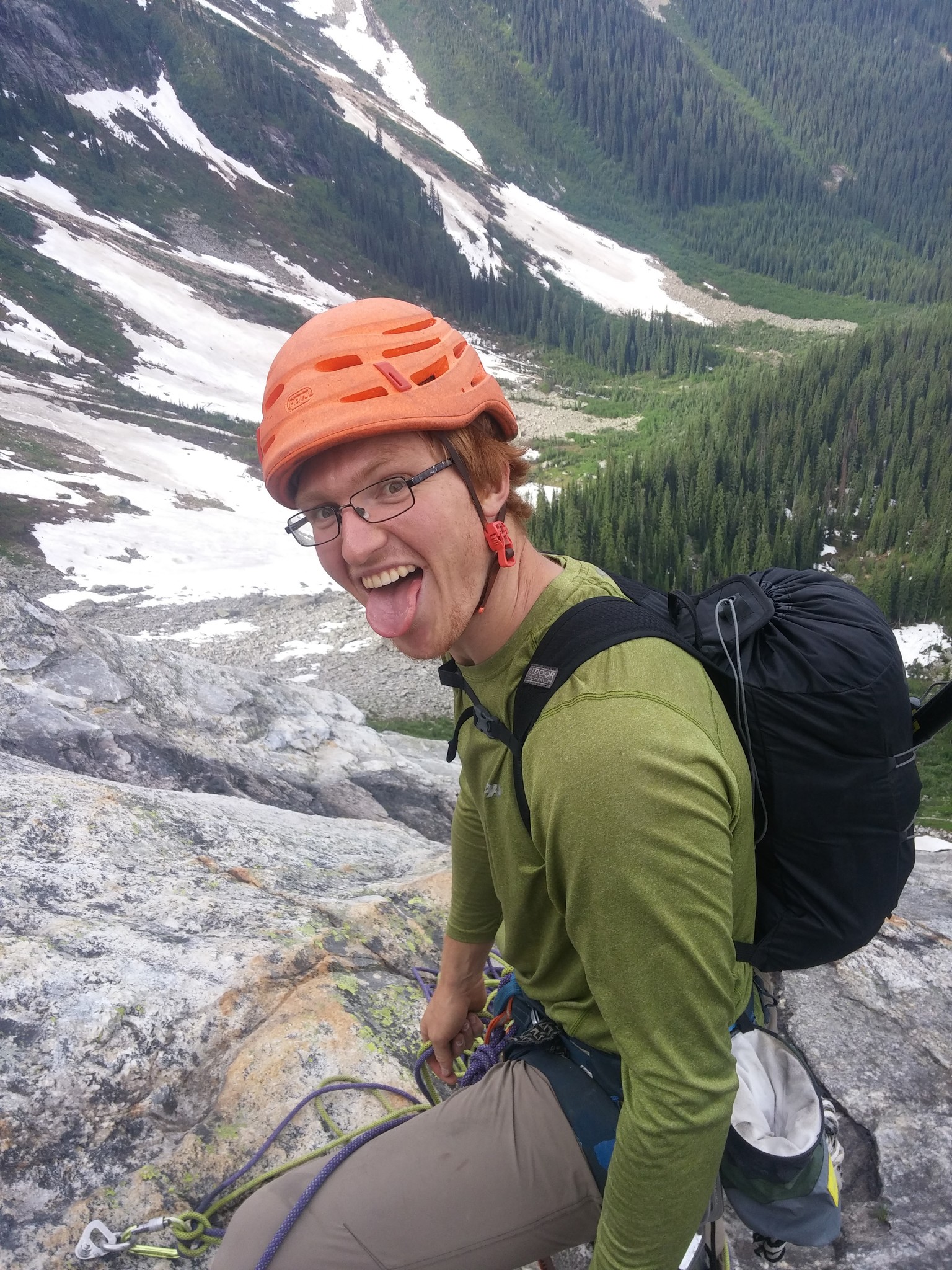 8. Take the conditions into account
Watch the conditions on your objective, ask around for current conditions. Make sure you have a decent idea of what you're getting yourself into. If the climb seems to be out of condition, maybe it's time to think about other objectives, its not worth the risk just to tick a climb off your list.
9. Move at the speed of safety
In the mountains, it is important to limit your exposure to risk. One way of doing this is simply moving as fast as you can. The key to moving fast in the mountains is consistency. Pick a pace that you won't have to stop to catch your breath a lot. Dial in your transitions and systems, this will save you lots of time over a long day. There is also something to be said for rushing too much. Only move as fast as you can with safety. It is very easy to slip or make a mistake when rushing.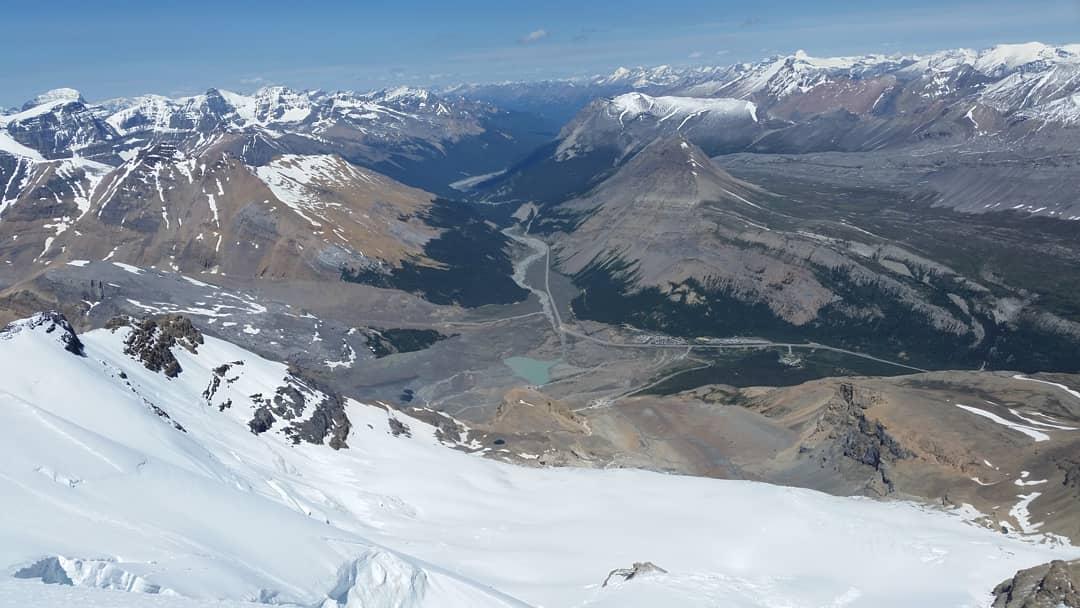 10. Start Easy
Coming from cragging, it can be easy to look at a grade like 5.9 A2 and think: "I warm-up on routes way harder than that, I'll cruise up these routes". In the mountains, the technical climbing isn't always the crux, you might have to contend with poor rock, bad gear, tricky routefinding, icy rock, and the lack of bail options. So just because you climb 5.13 doesn't mean you can start out climbing hard alpine routes. Take it easy and work your way up. In the alpine, you should be very comfortable with dangerous climbing.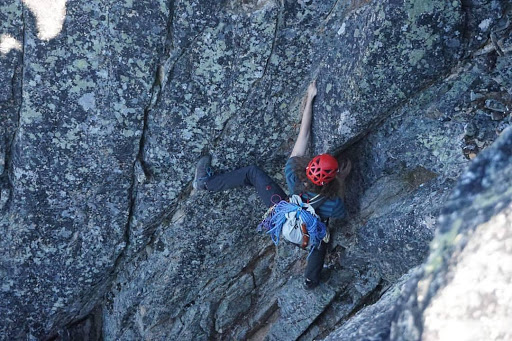 Alpine climbing is often hard, scary, and downright unenjoyable, but it often leads to some of the most rewarding moments in a climber's life. I believe every climber should try alpine climbing at least once in their climbing career, even if it's just to find out it's not your cup of tea. With the number of courses being run, it is very easy to educate yourself with the skills you'll need to be safe in the mountains.
A Few guiding companies offering mountaineering courses: 
Mountaineering is dangerous and posses inherent risk.  It is your responsibility to seek proper instruction from qualified professionals to learn the necessary skills to participate in any of the activities described herein.  The information found here is for entertainment and general information purposes only and does not constitute advice, nor is it intended to be.